The health and well-being of our club members is of utmost importance. With that end in mind, the Club is slowing adding events that are within the current guidelines. We will continually update our Calendar page as we move through these current challenges. Please stay safe and enjoy time with your beloved Berners.
Holiday Carting event at Redmond Town Center December 11th           10 am-12 pm
Contact: stacyslade@hotmail.com
New Year Party 
December 31 
Karen Petersen's house
https://bmdcgs.org/files/1202090/new-year-bmdcgs-party-2022-flyer.pdf
Contact: rocketkaren@earthlink.net
 
See calendar page for more details.
The Bernese Mountain Dog Club of Greater Seattle is a non-profit club designed for serious breed fanciers, companion owners and for those that are just interested in supporting the breed. The club was founded in May of 1980 and is recognized as a regional club by the Bernese Mountain Dog Club of America. The club was established to serve the needs of all Bernese Mountain Dogs and club members. Most of our club functions and events take place in the Greater Seattle area, but our members extend all up & down the western side of the cascades and as far North as British Columbia and as far south as the Greater Portland, Oregon area.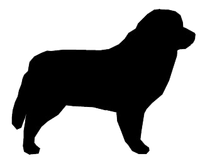 Our Club Objectives Are As Follows:
To provide for the care and welfare of Bernese Mountain Dogs.
To educate Bernese Mountain Dog owners exhibitors, breeders, and judges on the history, development, natural qualities, and working abilities of the breed.
To protect and enhance the natural qualities of purebred Bernese Mountain Dogs through careful breeding, appropriate care, and training.
To urge breeders and members to accept the standard of the breed as approved by the AKC as the only standard of excellence by which Bernese Mountain Dogs are judged.
To advance the interests of the breed by encouraging sportsmanlike competition at the conformation shows, obedience trials, agility trials, draft tests, etc.
To protect the breed from exploitation by encouraging responsible breeding practices, good puppy placements and to remain committed to the Bernese Mountain Dog Rescue program.